It has been a great year for Chinese animation as we had been delighted this 2022 by many new shows and returning sequels. For BL fans, among the most spectacular ride, we had this year is definitely The Land of Miracles, and the mild bromance we had from Word of Honor, and The Young Brewmaster's Adventure.
Furthermore, 2022 has brought to us some exciting news and announcement such as the return of some of our favorite BL donghua like Beryl and Sapphire which many fans had been anticipating these past few years.
As the year is almost over, it only means that a new year is coming with new surprises to bring. For BL fans like us, we are simply looking forward to a fruitful new year as we're getting new Chinese anime in 2023 and that's what we're about to discuss in this post.
Beryl and Sapphire Season 2
Coming first on our list is Beryl and Sapphire Season 2 which was announced during the Bilibili annual conference last October 29, 2022. Our favorite duo is coming back and this time, they'll deliver a rather medieval tale with knights and demons together with the usual hilarious and adorable antics they excel at.
Are You OK? Season 2
One of the most hilarious and funniest Chinese anime is also scheduled to return soon and what's even more exciting is that it is also a BL. Are You OK? Season 2 is one of iQIYI's most popular series in their lineup and after some delays, we might get some news about it this 2023.
Legend of Exorcism Season 3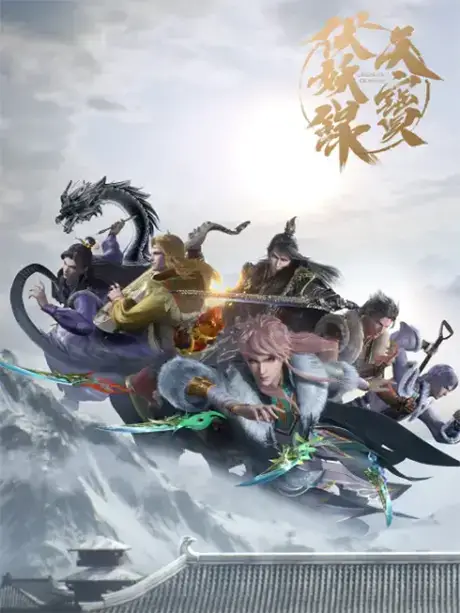 The delightful and interesting historical period drama set in Ancient Tang Dynasty is coming back soon after Bilibili as announced last year. Its 2nd season aired in 2021 and many fans had been waiting for its 3rd season the connection between the boys is getting deeper and more conspiracies are being brought to the surface.
Scumbag System Season 2
From the author of Mo Dao Zu Shi, Scumbag System Season 2 had been one of the most awaited donghua sequels by many fans. There had been some delays due to some issues in the production team, thankfully,
the series is still running to have its 2nd season getting a release soon.
Heaven Official's Blessing Season 2
From one novel-inspired donghua of Mo Xiang Tong Xiu, here's another one – Xie Lian and Hua Cheng are expected to return in Heaven Official's Blessing Season 2 after the successful stint of its 1st season in 2020 has been one of the best donghua from Bilibili that year.
Thousand Autumns Season 2
Another familiar title is next on our list and that is Thousand Autumns which Tencent has previously announced in 2021. However, due to the full-scale attention that Shanghai Motion Magic Studio is
giving to Battle Through The Heavens, we had to wait for quite some time until the current season of BTTH is over before we get new updates about Thousand Autumns Season 2.
Warm Sun
From the author of Antidote (Jie Yao), this is probably my most anticipated upcoming Chinese BL anime of all on this list. Warm Sun is adapted from Wu Zhe's danmei novel – SAYE.
Defective Lovers
A donghua that was previously announced by Tencent, Defective Lovers is due to give the same feel as Mo Dao Zu Shi and Drowning Sorrows in Raging Fire with its mystery and crime-centered plot and adventure.
Link Click Season 2
You might be wondering this donghua is here. Link Click is the best Chinese anime of 2021 for me and it never comes short of many surprises including the mixed signals of soft bromance that we all enjoyed from it. As one of Bilibili's most successful series, it's one of the shows we should all look forward to in 2023.
Silent House
Also known as Ya She, this is another upcoming donghua that gives off BL vibes and bromance affair to me and I am simply excited about what this show had in store for all of us. After all, it is animated by
Colored Pencil Animation, the studio behind The King's Avatar Season 2 and its prequel movie.