Danmei, or BL donghua had been a growing yet fragile subgenre in the Chinese animation industry that although occupies a small percentage of series that we had seen so far, is still among the most popular and widely regarded as successful shows among viewers – both in domestic and global audiences.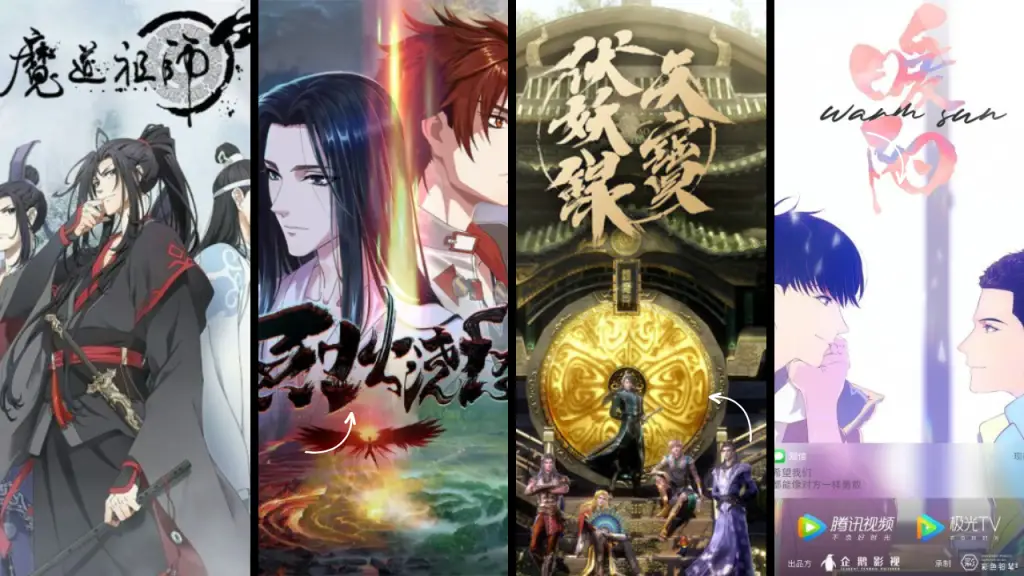 Most of these Chinese BL animations are adapted from web novels or manga, but mostly they are based on some popular web novels that transcended borders and are able to capture the hearts of many viewers across the world. Hence, sometimes, it is also exciting to learn the mastermind behind these stories, and this time, I will be introducing 4 of my favorite Chinese BL anime authors as their works had been among the most successful danmei donghua adaptation there right now.
Mo Xiang Tong Xiu
When we speak of danmei donghua, the first shows that come to our mind are probably The Grandmaster of Demonic Cultivation and Heaven Official's Blessing; that's understandable because they're among the most popular donghua out there, they are among the most recognizable shows that donghua viewers are familiar with even if compared to others shows from different genres.
The mastermind behind these works is none other than Mo Xiang Tong Xiu, simply known by fans as MXTX. She is one of the most successful authors of the danmei genre and had been listed as a New York Times bestselling author. Her catalog of works includes The Scum Villain's Self-Saving System, Grandmaster of Demonic Cultivation, and Heaven Official's Blessing; and all of them are available in English at Seven Seas (in case you wish to get a copy of the novels).
Both The Grandmaster of Demonic Cultivation, and Heaven Official's Blessing have a historical setting and deal with supernatural elements that include exorcism, ghosts, spirits, and in the latter – gods.
Related Post: The MXTX Trilogy: A Must-Watch Welcome Rites to Chinese BL Donghua
Wu Zhe
I only have 2 novels of Wu Zhe that truly captured my heart and 1 of them had been already adapted into a donghua in 2020, while the other 1 was previously announced to have a Chinese anime adaptation but still hasn't been released yet. I am talking about her works on Antidote (Jie Yao) and SAYE.
Antidote is one of my favorite Chinese BL anime of all time, while SAYE which was titled Warm Sun in its donghua adaptation promises to deliver a heartfelt and dramatic ride for every danmei fan.
Aside from these two, Wu Zhe has also written other web novels such as Unbridled, I Just Came to Borrow a Light, A Lucky Coin, Wolves of a Pair Prowl Together, Wolf's Love, and Melted City to name a few more of them.
Priest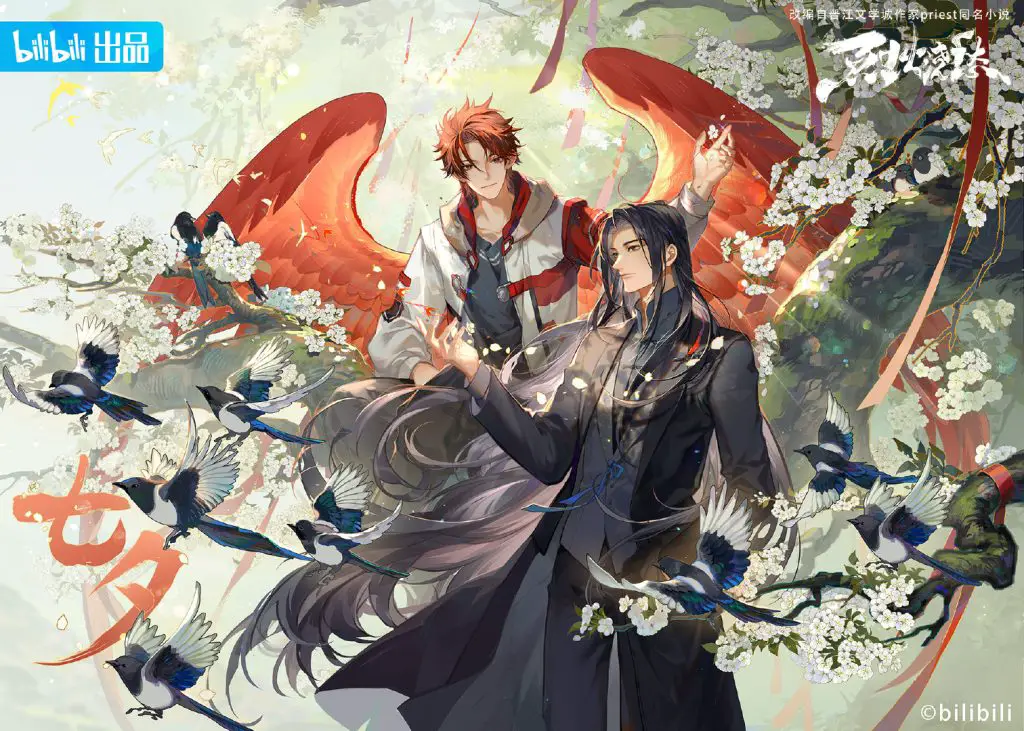 Now, next is probably one of the most prolific Chinese BL anime authors that we had and that is Priest who has written some of our favorite and rather underrated danmei donghua such as Drowning Sorrows in Raging Fire, and The Defectives. She also wrote the source materials of the previously announced donghua adaptation of Liu Yao and Silent Reading.
Priest, like MXTX and Wu Zhe, specializes in putting intimate drama and subtle signals of boys' love in her works, up to the point that it feels like following a story of intimate brotherhood and friendship, giving off a soft bromance vibe.
Fei Tian Ye Xiang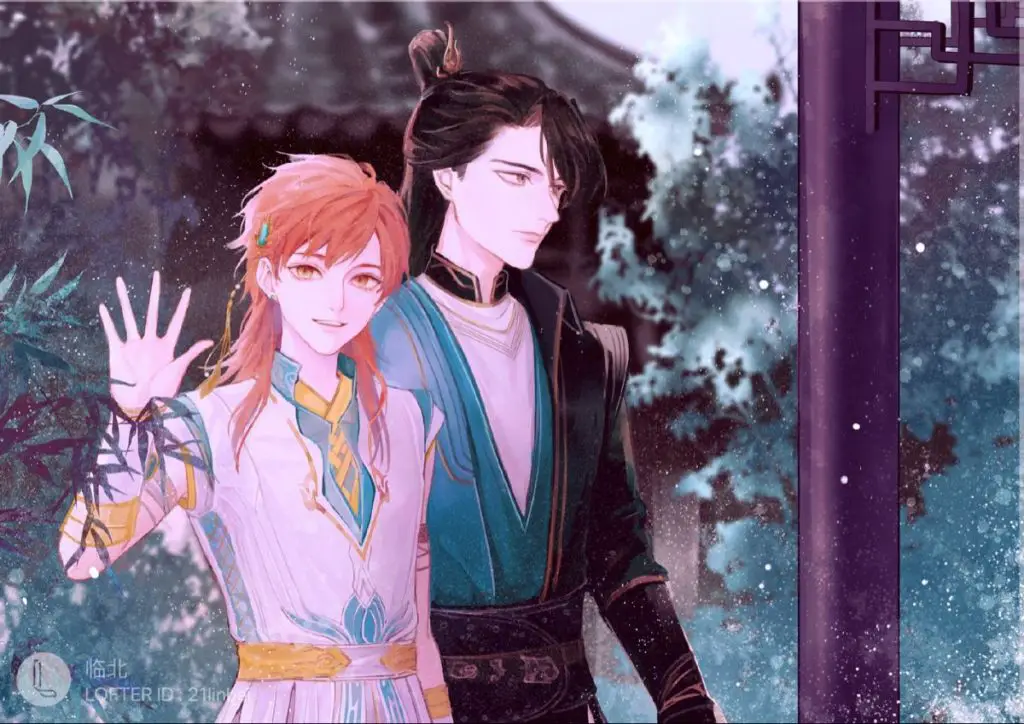 Last on our list is the author behind the exciting and action-packed story of Legend of Exorcism and Epic of Divinity Light. Both danmei donghua are fantasy and supernatural adventure that also features wuxia elements which makes the experience of watching them so familiar.
Quite similar to the works of MXTX, Fei Tian Ye Xiang put a strong emphasis on character development through embarking on a perilous adventure, and I think this is where his works truly shine as I enjoyed this aspect of the story he created along with the developing romances between the characters.
The Legend of Exorcism and Epic of Divinity Light are only among the few of his works and they fall under his Exorcism Series which also includes another novel called Post Training Notice: National First-Class Registered Exorcist.
He also has other novel series such as The Divine Artifacts' Illustrations, Heavenly Star Officials, Post Glacial Period, and Leading Roles with Seven Deadly Sins to name a few of them. While he also has various standalone novels such as Astrolabe Rebirth, To Rule in a Turbulent World, The Hegemon of Western Chu, and Twin Jades of Jiangdong.
Of course, there are also other authors of Chinese BL anime out there that I think you guys might also want to get familiar with such as Thousand Autumns' author Meng Xi Shi, and Yu Xiao Lanshan who wrote The Emperor's Strategy.